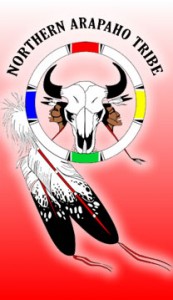 Welcome to Sky People Higher Education! We're glad you're here.
On April 21, 1979, the Northern Arapaho General Council created Sky People Higher Education to promote the higher educational needs of the Northern Arapaho Tribe. Sky People has grown from a single staff member to a current level of five full-time staff. According to Garrett Goggles, Sky People's first Executive Director from 1979 to 1986, the purpose of the organization was to "promote the internal sovereignty of the Northern Arapaho Tribe by providing our young people with opportunities they typically wouldn't have or even have dreamed about."
---
Mission:
Northern Arapaho Tribal members will have the skills and resources to achieve their educational goals and contribute to the economic development of the Tribal community.